Kids Wing Chun India
The Kids Wing Chun classes are part of the prestigious UK Wing Chun Kung Fu Assoc.  The Chennai and Pune schools are directed by James Sinclair.
We are happy to discuss any questions you ay have and welcome your enquiry and inquiries too.
Instructor: Wing Chun India Team.
School Type: Hourly Rented Venue
Facilities: Training facility
Chennai Location: Fitness positive Gym, No.72 Arcot Road, Kodambakkam, Chennai, Tamil Nadu 600024
Pune Location: The Steel Core Martial Arts Club, J567, Yashraj complex, Ganesh Nagar, Vakil Nagar, Erandwane, Pune, Maharashtra 411004
Students Profile: Beginner to Advanced.
When: Saturdays & Sundays from 08:00-10:00
Telephone:
Email:
Dedicated Web Site: Wing Chun Kung Fu India
– See more at: http://www.ukwingchun.com/kids-wing-chun/
Kids absolutely love to train in Kung Fu. The character building developed through training with other people is priceless. The team spirit, the changes in confidence and outlook are remarkable when a good teacher is offered a receptive and keen mind. Many people believe that the martial arts are somewhat dumbed down for Kids. This is certainly not the case in our schools. We feel the kids are far more capable and give them every chance to prove it.
From Self Defence, to Anatomy and Physiology the kids absorb the information like sponges. We teach in a manner that the children can engage with. They are told that they are capable even when they doubt themselves. The kids will frequently demonstrate in front of their peers and, from time time, we invite the parents to see a small demonstration of the kids skills. These demonstrations often leave the parents a little shocked at how their child has grown and what they are capable of achieving.
BULLYING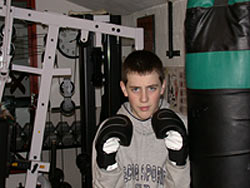 We consider it a privilege that you bring your children to our Wing Chun Kids classes. After all, there is nothing more precious to you. Bullying is a very frightening scenario and whether it is between two 6year old kids or two adults in the workplace or outside, it is no less frightening, stressful or of less concern. We don't teach kids to simply stand up to bullies, we help them to have the courage to walk away too. We teach them to respect each other and not to value the opinions of a fool. We teach stranger danger, fire awareness and escape and what the danger signs are in order to stop the situation before it ever has a chance to start.